QUESTION:
I recently noticed a stem and a ball/bud thing on the end of the stem coming out of the bottom of my Sarracenia. I do not think it is the flower because don't they usually bloom in the summer when the plant is active? My plants are still dormant. Could you tell me what this is?
(Submitted in March 2019.)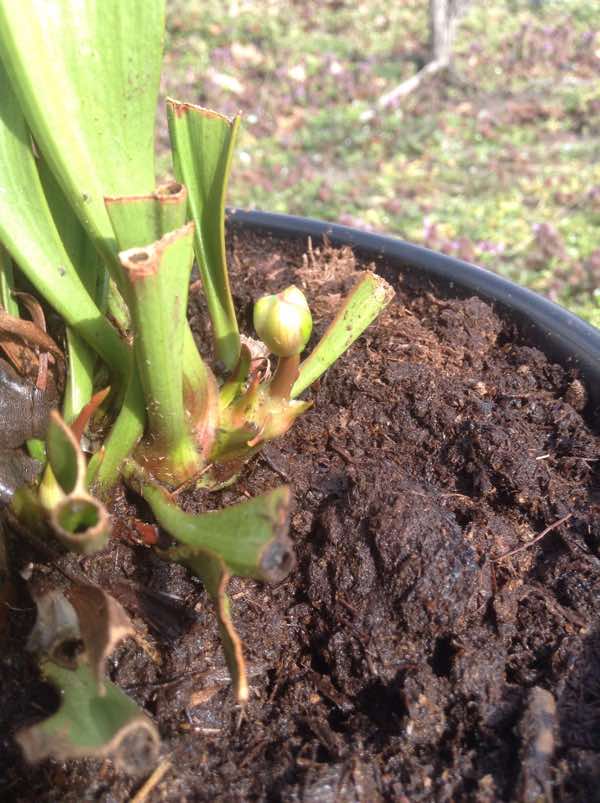 RESPONSE BY JEFF DALLAS:
That's a flower bud, and this is exactly the season when they begin to emerge. Sarracenia flava an S. oreophila are the first to emerge in the spring. Our plants will start to send up flower buds in late April and open up in mid-May. You didn't mention your location, but you're probably in a warmer area than we are. You can look forward to flowers in about 4 weeks.
---

• The original question and response have been edited for publication.
• With a database of thousands of questions, we will post a Q&A every few days or so.
• To search for similar posts, click on a hashtag below or use the site's search function.
• To submit a carnivorous plant question, visit Ask the Growers.