QUESTION:
Hey guys! Been a long time creeper on your site, love it. I happened across 2 medium sized Nepethes at our local grocery store, believe it or not. One is consistently very green (leaves and pitchers) where as the other tends towards a much more red tones (on leaves and pitchers). They did really well for me while I grew them out over the summer. It was around August, I had to plant them both in a single large hanging pot with peat and vermiculite. I've since noticed some leaves and a couple pitchers, that have begun to turn grey/brown and dry out. This started happening towards the end of fall. I have since moved the plant to a south-east window and have had a few new pitchers begin to grow out. The newer pitchers that have formed are now showing their "wings", so I was wondering if you might be able to help me out with a species ID and the particular needs of said plants.
( Submitted in January 2019.)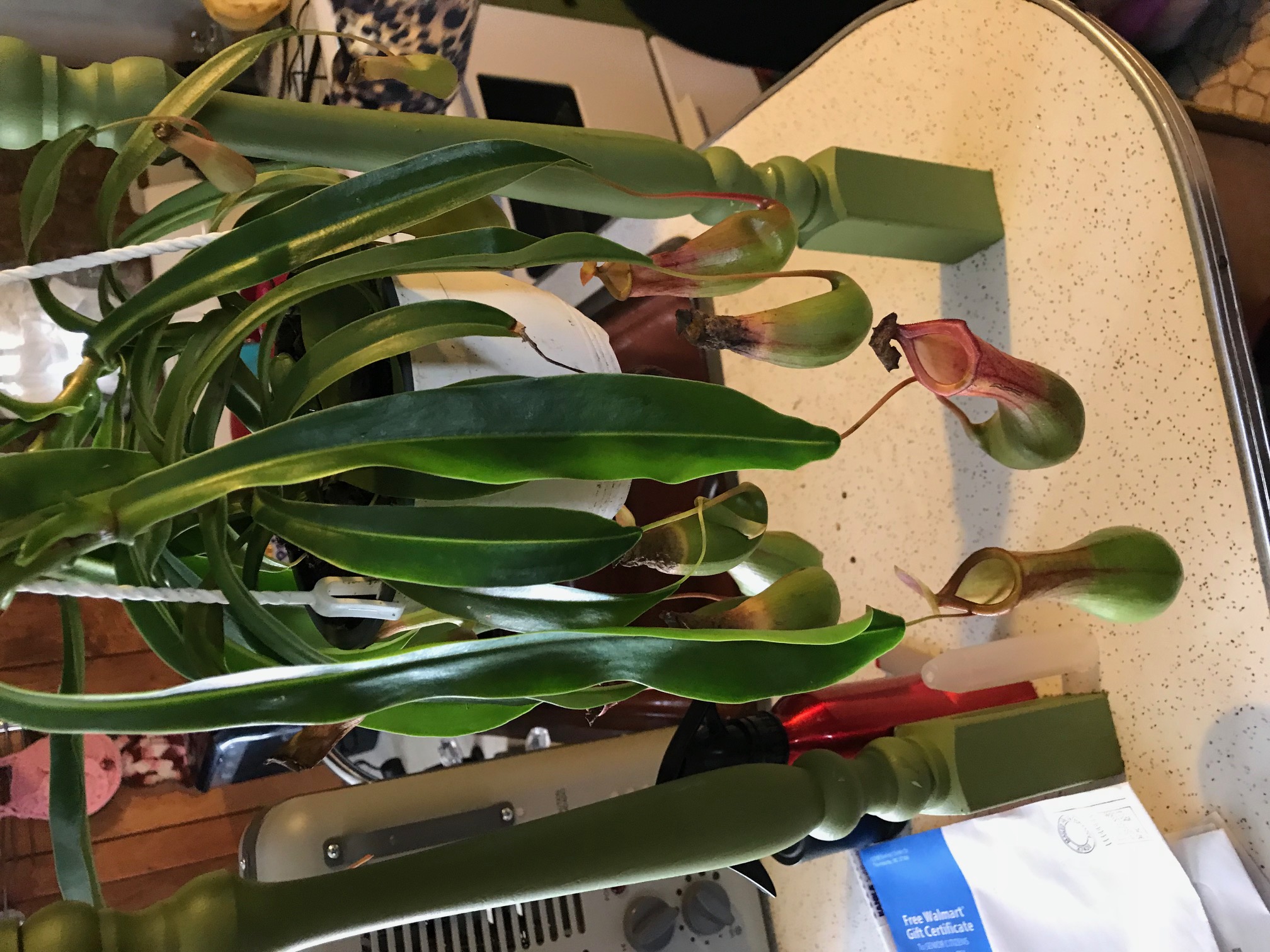 First plant right after purchase.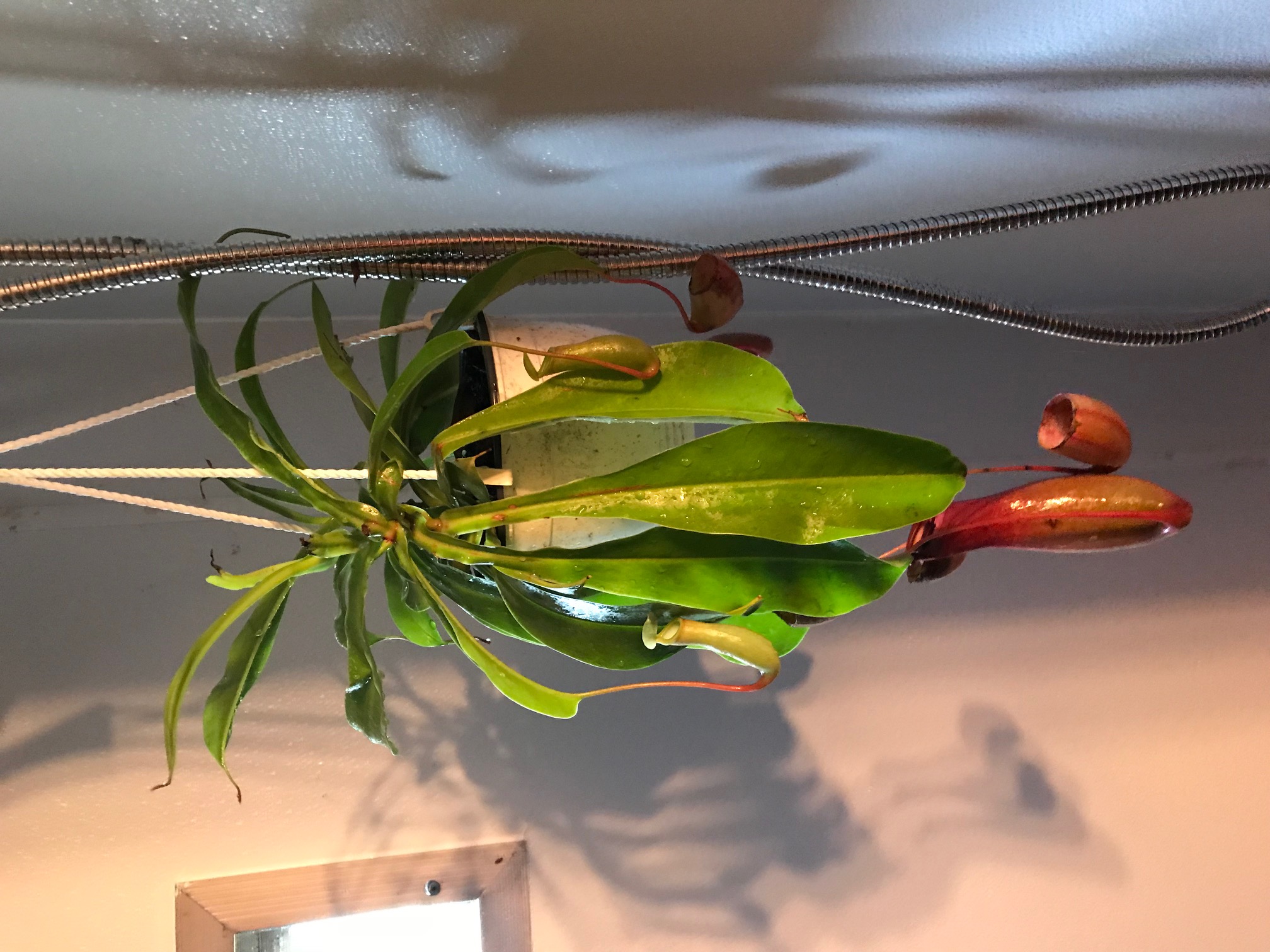 Second plant right after purchase.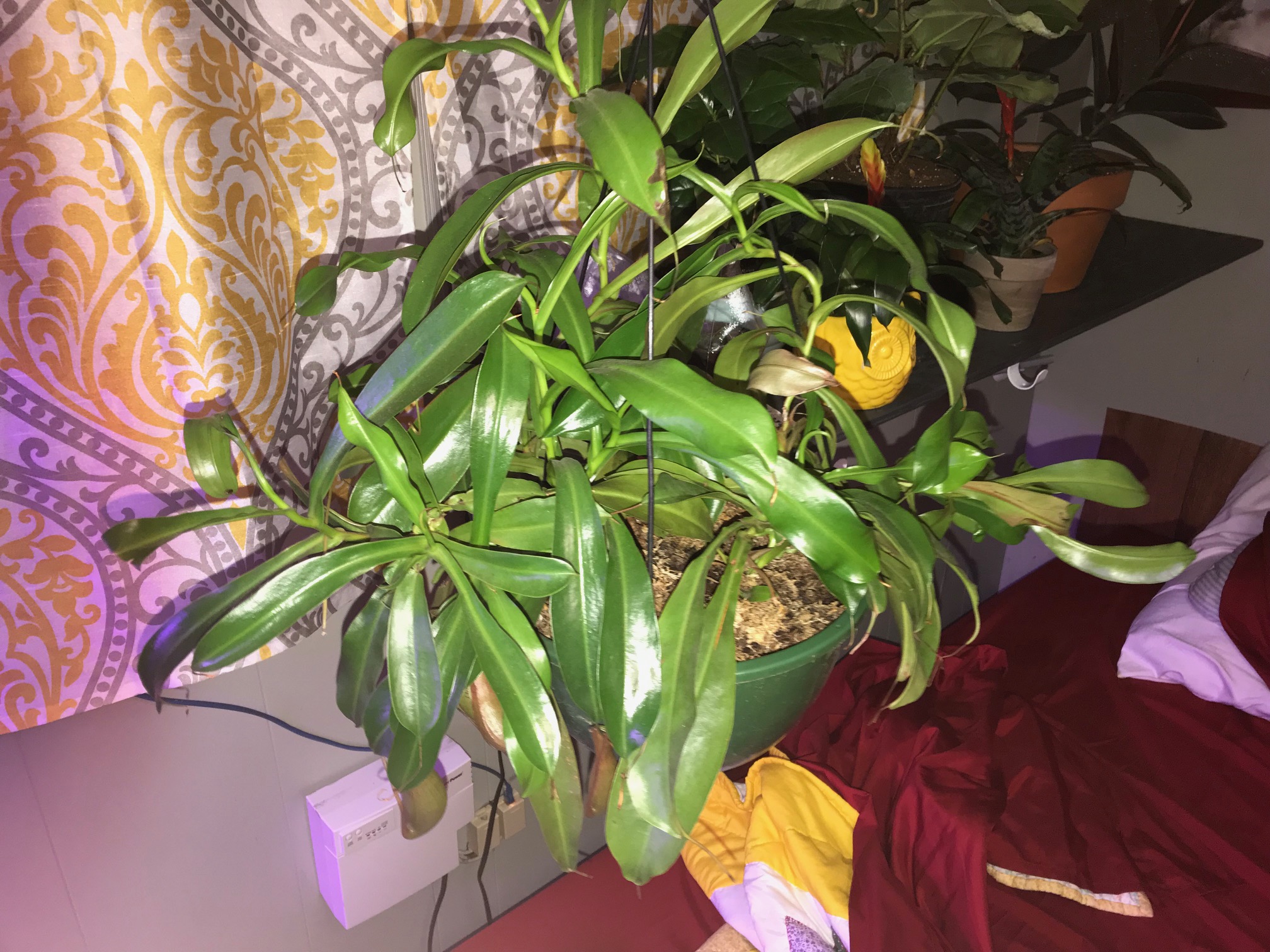 Both plants in the same pot.

RESPONSE BY JEFF DALLAS:
Both plants are Nepenthes DeRoose's Alata, which is technically a hybrid (N. alata x ventricosa). I know the pitchers look slightly different, but there are different clones of this plant. Some focus more on alata, while some focus more on ventricosa. It's one of the most common Nepenthes in cultivation, a nice plant, and one of the easiest to grow as well.
For information about caring for this plant, visit the Care Guide page. Basically, sunny window, keep soil moist but not waterlogged, and throw some bugs in the pitchers once in awhile if it's not catching anything. It homes they mostly catch sugar ants.
---

• Submitted in January 2019. The original question and response have been edited for publication.
• With a database of thousands of questions, we will post a Q&A every few days or so.
• To search for similar posts, click on a hashtag below or use the site's search function.
• To submit a carnivorous plant question, visit Ask the Growers.